SRLP's Prisoner Pen Pal Project: Re-envisioned & Restructured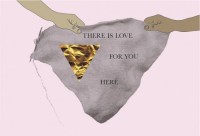 SRLP's Prisoner Pen Pal Project: Re-envisioned & Restructured
Beginning in 2007 SRLP provided ongoing communication and support to community members in prison through the community sustained pen pal project. The goal of the Project is to connect New York state based incarcerated trans/gender non-conforming people incarcerated in New York with other trans, intersex, gender non- conforming community member pen pals who have also been affected by the prison and jail systems and allied community members. As you know from experience or can imagine, for community members in prison having ongoing contact with a volunteer pen pal and someone who is committed to working in fighting for justice, has a deep and sustaining impact in peoples' lives. However, after careful assessment of the Project and as a result of several thoughtful conversations, it has become apparent that now is the time to re-conceptualize and restructure SRLP's Prisoner Pen Pal Project to better support people in prison, pen pal volunteers, staff and the entire project over all.
While the PPPP has provided both a valuable and crucial service to our community members inside and outside of prisons, we have come to the conclusion that we do not have the capacity to continue maintaining the Prisoner Pen Pal Project and will no longer be able to focus on matching members in prison with volunteer pen pals.
We will be able to make referrals to other pen pal projects and programs that concentrate on trans, intersex, gender non-conforming and queer communities and we will continue to provide information for those considering becoming a pen pal and to those who want to host letter writing events.
We have always valued and continue to value the connections that we have with our community members who are presently incarcerated. The purpose of this shift is not to abandon that work but rather to re-imagine the work of the PPPP in a more sustainable way. If you are currently an active volunteer pen pal, we still encourage you to continue writing your pen pal.
Beginning in May 2011, the PPPP project will transition into a Pen Pal Postcard Project!
The Pen Pal Postcard Project will host ongoing postcard writing parties & provide SRLP community members in prison with 2-4 postcards a year designed by other trans, intersex, gender non- conforming people who are low income and/or people of color.
Here are a few reasons we feel excited about hosting pen pal project postcard gatherings:
-If people already have pen pals, these gatherings may encourage pen pal volunteers to remember to write to their pen pal(s)
-For incarcerated individuals that have not heard from their volunteer pen pals for a long time, this will provide the opportunity for people who are in our database to hear from someone at least 2-4 times a year
-Gathering participants may be able to ask questions of people who have done it before and we can connect them with other pen pal projects
-This is another way to share resources and build networks of support for people inside and folks coming out. People can talk about resources they are sharing with their pen pal and pass them along to others
-Through collectively writing, we are able to provide a space to emotionally support each other in doing a type of support that can be difficult because of the violence of the prison system and the pain of knowing that people we care about are locked up
-This format supports art and culture that is created by and for low income transgender/gnc/intersex folks and transgender/gnc/intersex people of color
-Community folks inside will receive words of support and art to keep!
Many of you reading this might currently be a part of the pen pal project or have expressed interest in being a part of it and may find this letter bringing up a lot of emotion. I would like to close this letter with a reminder that SRLP's correspondence work with community members in prison will continue. We hope you will understand our effort to move forward with integrity while being honest about our capacity.
If you are able, please join us on Thursday, May 19th for HOT STUFF! at SRLP from 6:30-8:30PM to learn more about SRLP's work inside prisons & for the DEBUT of the very first postcard, designed by Leeroy Kun Young Kang! This event will be FREE, light refreshments will be served AND we will provide postcards to write messages to our trans, intersex, gender nonconforming community members who are incarcerated.
You have all been instrumental in deeply honoring all the love that has gone into the development of the PPPP as well as the great care in the participation and maintenance that was given over the years...for that we say, Thank You.
If you have any questions or comments you'd like to share, please feel free to contact Gabriel Foster, 212.337.8550 ext. 309 or gabrielfoster [at] srlp [dot] org.
Respectfully,
Gabriel Foster
Outreach Director