Event
SRLP Collective Meeting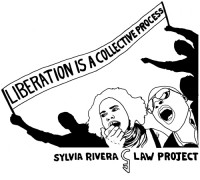 When:
Repeats every month on the second Monday until Wed Mar 01 2017 except Mon Jun 14 2010, Mon Jan 10 2011, Mon Feb 14 2011, Mon Feb 13 2012, Mon Jun 11 2012.
Where:
147 W 24th St, 5th Floor NYC
The SRLP Monthly Meeting is where the core members of the collective convene to discuss the work of the organization. Members get updates from teams and committees, and decide about finance and budget issues, as well as other issues that come up from time to time, such as hiring, moving, and changes to our organizational structure. It's very similar to a board meeting at other organizations.

These meetings are open to the public for most general business, but may be closed to discuss confidential information or other core collective business as needed.